Skip to Content
Visit Montecito Preschool in Silicon Valley
We all want the best for our children. And here at Montecito Preschool, it's our mission to provide your little ones with an academic setting that makes learning organic and fun. For six decades, we have put these alternative practices and principles to the test, showcasing that children are inherently intrigued by the world around them. With this innate passion for learning and discovery already present, it is then our job to further awaken this curiously through a hands-on and well-balanced curriculum.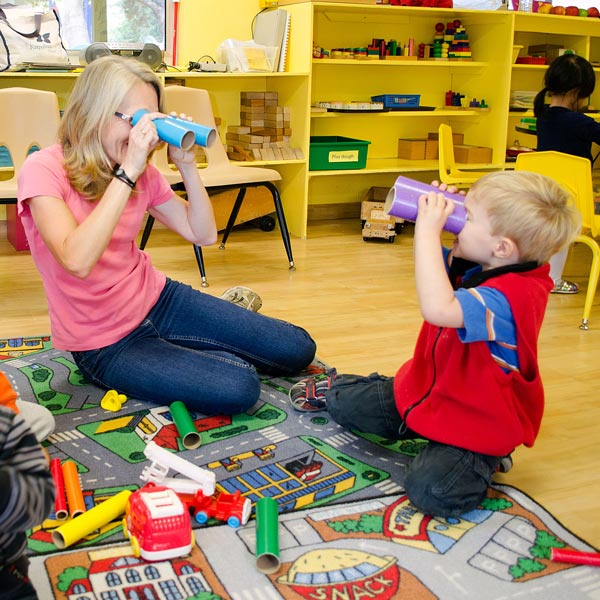 The Importance of Developmentally Appropriate Learning
With our seasoned teachers' tender guidance and support, we allow your child to call the shots. By building a curriculum around each unique child's needs and interests, we have found that they are able to thrive at their own pace. Through academic, emergent, developmental, and play-based learning, your child is set up with an educational experience that works to enhance their imagination and critical thinking abilities as well as their social and emotional skills. From our free-choice activity hour to various learning environments, your child is given the independence to dictate their own curriculum.
Setting the Standard Since 1960
By reconstructing traditional learning environments, we give the children at Montecito Preschool the ability to learn more than just reading, writing, and arithmetic. Our modern curriculum puts an emphasis on nature-focused learning environments and culturally inclusive activities, so your child can explore, invent, think, imagine, and try new things in a comfortable and safe setting. We cater to up to 350 families each a year, including preschool-aged children (2-5 years old) and elementary children (K-5th). As a quality and versatile private learning center, we provide drop-in care year-round, summer camps, and even holiday care when many public schools are closed (see the information about our drop-in care programs). Our classes and programs cater to each unique child who walks through our doors, so schedule a tour today to see for yourself why we are the Bay Area's premier choice for early childhood development and education.
Montecito Stands Strong With You
For many early childhood educators, the double pandemic of coronavirus and racism gripping our nation presents a complete set of challenges – and opportunities for change. For more than 400 years, since the first African slaves arrived in Virginia in 1619, the legacy of slavery in America has remained an open wound. At Montecito, we are committed to continue to stand strong with you in combatting institutional racism that negatively impacts the lives of every person of color in our community and in the US. Although there is no one solution to this racism and injustice – many solutions start in our homes and in school, from a young age. Montecito joins our early education partners from Kinder Care and other preschool to the NAEYC and CAEYC, to the Dept of Education and many others, to Stand Strong by continuing to provide our beautiful programs and curriculum to our community (including teaching anti-bias and modeling love, inclusion and acceptance). This in turn creates communities where each child, family and educator can thrive. Thank you for standing strong with us for 60 years – and we will look forward to another 60 years with our Montecito community!