Skip to Content
Our Teaching Staff
Montecito Preschool carefully selects teaching staff from qualified applicants. We conduct working interviews – There is nothing like watching a teacher in action with children and with a teaching team. References and credentials are carefully reviewed before offering teaching positions to potential applicants. Background checks and fingerprinting clearance are also made prior to employment. Each teacher has satisfied all the health/physical and Licensing requirements (like completing the Mandated Reporter and Child Abuse certifications and all teachers & the Director are CPR/First Aid certified).
We have annual teacher trainings and in-class coaching for every teacher at Montecito Preschool. Our teachers are committed to providing an enriching and nurturing learning environment that emphasizes all aspects of development. This includes providing activities and guidance in a play-like setting in order to promote social, emotional, cognitive/academic, and physical growth. As specially trained, highly dedicated individuals, our staff takes a passionate interest in educating young children.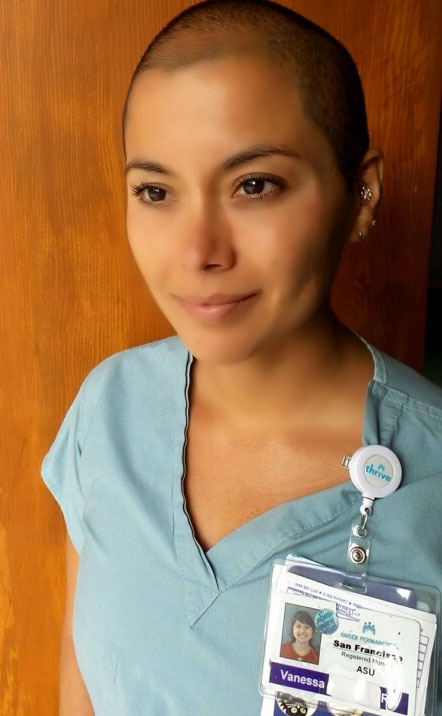 Miss Vanessa Albright, RN/Health Advisor
We recently hired a wonderful Registered Nurse (RN) named Vanessa Albright to help create the most engaging and safe environment for our students and staff. Miss Vanessa is our own Medical/Health Advisor who is teaching and training our competent staff about the post-COVID19 procedures and policies for preventing the spread of communicable diseases and viruses like COVID-19. Although Montecito currently practices all regulated cleaning, health and safety procedures, Miss Vanessa is helping us incorporate all new and additional health protocols into our programs in this new world, all of which are guidelines from the CDC, the County Health Dept., from Licensing and all other health and school agencies we are governed by.
Vanessa is a Bay Area native who proudly completed all her undergraduate education and nursing school in San Francisco. She is an active Registered Nurse at Kaiser San Francisco as a part of the peri-operative team and has dedicated the last 9 years to assisting clients of all ages and backgrounds in surgery preparation. When she's not hard at work, she enjoys outdoor rock climbing, road biking, dancing and the company of her senior cat Hamilton.