Skip to Content
Tuition Information for Montecito Preschool
Montecito Preschool's prices are very competitive and lower compared to other Bay Area programs. We can tailor our programs to your individual schedule and financial needs. Come see what makes Montecito Preschool unique during a scheduled tour. Pricing options for flexible and customizable part-time and full-time programs will be discussed during the tour.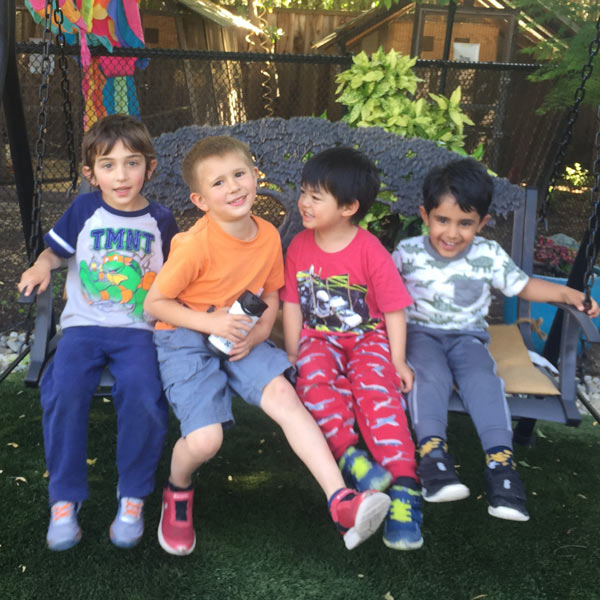 Monthly Tuition
Montecito's programs are eleven (11) months long. Tuition is calculated annually based on the cost of each program and the number of days in the entire school year. The annual tuition is divided into eleven (11) equal installments, and the last month's tuition payment (June) is paid in advance as a Deposit. Thereafter tuition is payable on the first (1st) of every month, from August through May.
Application Fee
A non-refundable Application Fee per child is due at the time of enrollment for any Montecito Program. This Fee covers the administrative costs of the enrollment process and can also be used as a Waiting List fee. Upon enrollment, Montecito will grant two (2) complimentary Prepaid Hours to be used for Drop-In Enrichment.
Deposit
A Deposit is due at the time of enrollment for each child. This deposit secures your position in the class in which you have enrolled your child. The Deposit is non-refundable (see exceptions to this in the attached Admissions Agreement). The Deposit is equal to one month's tuition and pays for the last month of school, June each year.
Materials Fee
A non-refundable annual Materials Fee per child is due in September each school year. This Materials Fee helps to pay for the cost of our teaching supplies and materials and snacks (including special projects and birthday treats) used in the classroom throughout the school year.
Payment Options
Montecito accepts payments for services via check, on-line bill pay or credit card. Credit card payments can also be made through automatic monthly payments (there is an additional bank fee for paying by credit card).
Sibling Discounts
A Sibling Discount will be given to any Parents who enroll more than one (1) child concurrently in any Montecito class or program. This Discount will apply to the Monthly Tuition and to the Application Fee for the youngest child. This discount will not apply to the annual Materials Fee for each child.
Summer School
Summer School enrollment is free from an application and materials fee. Parents pay Summer School as they go for as many camp weeks as they wish their child to attend.