Skip to Content
The Montecito Preschool Playground
The crown jewel of Montecito Preschool in Los Altos is our magnificent playground. Encompassed within our two-acre campus, each playground is a supervised natural fantasyland for children of all ages. Montecito Preschool has 5 large playground areas that are always closely supervised by qualified Montecito teachers, and set in nature with many animals, trees, plants and gardens.
Outdoor activity and experiences, as well as bonds with nature and animals, is a fundamental part of the curriculum at Montecito Preschool. Our playgrounds are extensions of our classrooms and offer numerous activities for our children to choose from and participate in. All outdoor playgrounds and activities are created to provide a safe, accessible and inviting environment to all children as they learn to engage with and play in nature.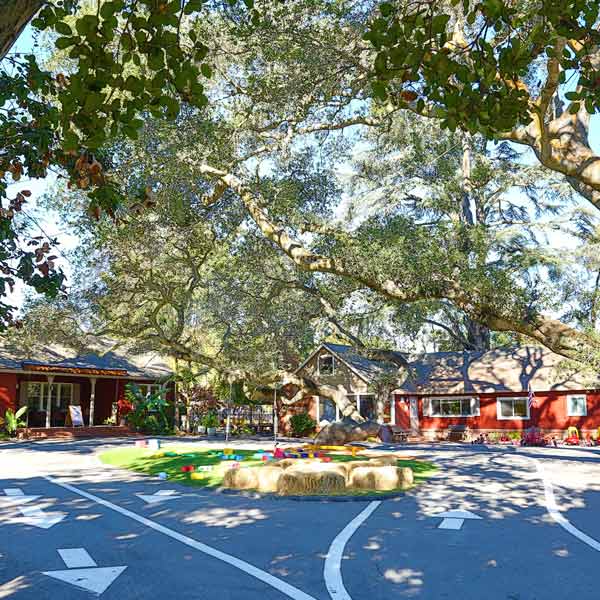 Why Montecito's Playgrounds Are So Important
A safe playground is of vital importance for children to have fun, interact and relax. It is also a positive factor in their physical and emotional health and well-being. Playgrounds play an important role in fulfilling interest, development and the learning needs in young growing children. It is one of the basic keys to the mental, intellectual, social and physical well-being of children. The playgrounds at Montecito Preschool are unique compared to other schools in the area because of the enormous size of our campus, natural grounds, and unique engagement opportunities with animals. The playgrounds play an immensely positive role in each student's overall happiness, development, and learning.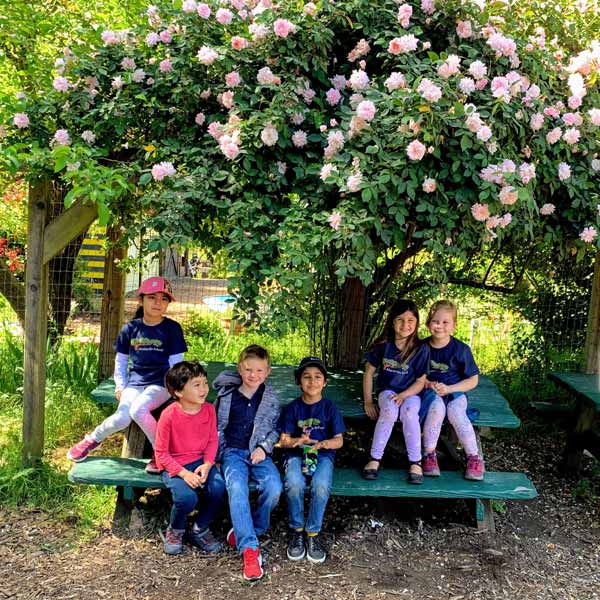 A Connection with Animals
Each Montecito Preschool playground is not just a yard filled with trees and plants; we have animals. Why is this important? Engaging with and handling animals help socialize children, build natural empathy and expand their verbal skills and vocabulary. Animals provide both verbal and physical stimuli to help children practice talking and socializing with another being. Studies have shown that animals teach empathy, confidence, and responsibility, plus they reduce stress and are very therapeutic for children (children also learn about the animal's habits and life cycle). All playgrounds at Montecito Preschool have chickens, rabbits, guinea pigs, lizards, bullfrogs and more!
Call Now to Schedule a Tour!